Here's a great article i recently came across on HouseLogic.com that is very fitting for this time of year as many of us in the Sacramento area are starting to spend more and more time outside. This might give you some ideas you can incorporate this year into your outdoor areas. Enjoy.
7 Ideas to Help You Use Your Outdoor Space More
These ideas will transform your outdoor space into an oasis you may never want to leave.
When your mom told you to turn off the TV and play outdoors already, she knew what she
When your mom told you to turn off the TV and play outdoors already, she knew what she was talking about. Hanging outside is good for our mental and physical well-being.
As adults, having an outdoor retreat adds an economic component: Upwards of 80% of homebuyers said patios and front porches are "essential" or "desirable," according to the "What Buyers Really Want" survey from the National Association of Home Builders (NAHB).
So how come when we move into our dream home, we hardly ever use our decks, porches, and patios?
An anthropological UCLA study, described in the book "Life at Home in the Twenty-First Century," blames our fascination with digital devices — tablets, computers, televisions, games — for keeping us cooped up. The UCLA research participants spent less than half an hour each week in their outdoor space. And these were Californians.
So this summer let's make a pledge to pay more than lip service to outdoor living so we can be happier, create lasting memories, and generally take advantage of what home has to offer.
1. Go Overboard on Comfy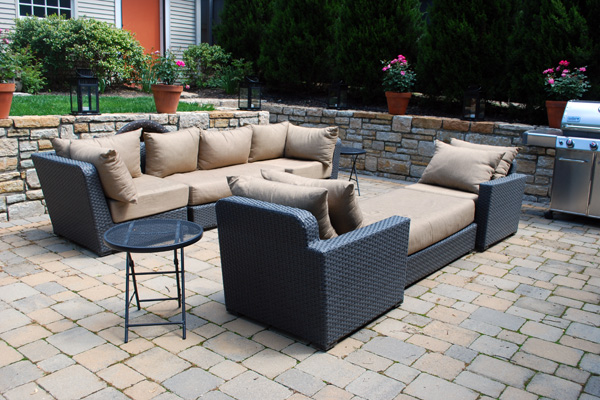 Image: Liz Foreman for HouseLogic

When you step into your outdoor space, your first sensation should be 'ahhhh'. If you're not feeling it, then your space is likely lacking the comfy factor. Comfy is easy to achieve and can be as low cost as you want. Start simple with a cushion or two or even a throw. Some other simple strategies:
2. Create a Broadband Paradise
Our devices and electronics have conspired to keep us on lock down. Since we're not about to chuck our digital toys, boot up your outdoor space so you can keep texting, posting to Instagram, and watching cat videos.
3. Blur the Line Between Indoors and Out
Creating a seamless transition between your home's interior and exterior isn't as simple or low cost as adding comfort, but it's the most dramatic and effective way to enhance your enjoyment of the space. Plus, it can increase your home's value.
4. Light the Way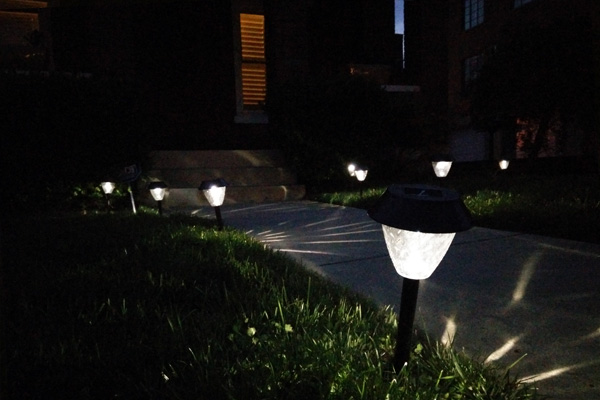 Image: Liz Foreman for HouseLogic

When the sun goes down, don't be left groping for your wine glass.
Outdoor lighting
dresses up your home's marketability and appeal (exterior lighting is buyers' most wanted outdoor feature, according to the NAHB study), makes it safer, and lets you spend more time outside.
5. Make Your Mark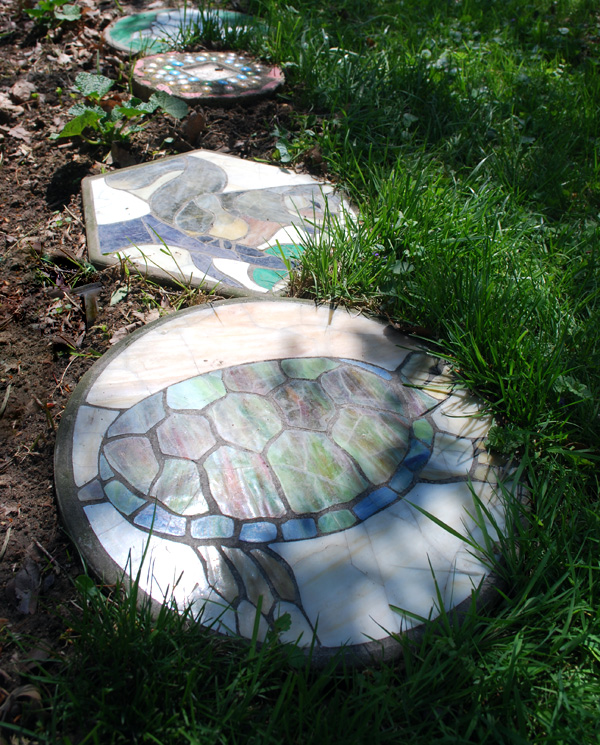 Image: Liz Foreman for HouseLogic

Let
your
style dominate your backyard space.
In fact, make your outdoor retreat an ongoing project where you can hone your DIY skills.
6. Don't Give Anyone an Excuse to Stay Inside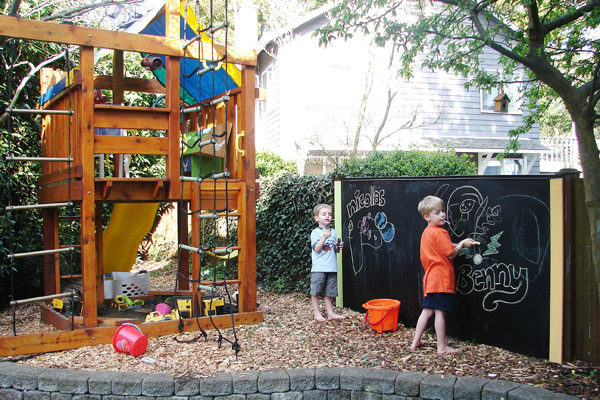 Image: Tasya Demers from My House and Home
Your outdoor space will magnetically draw family and friends if it has features they find appealing.
7. Rebuff the Elements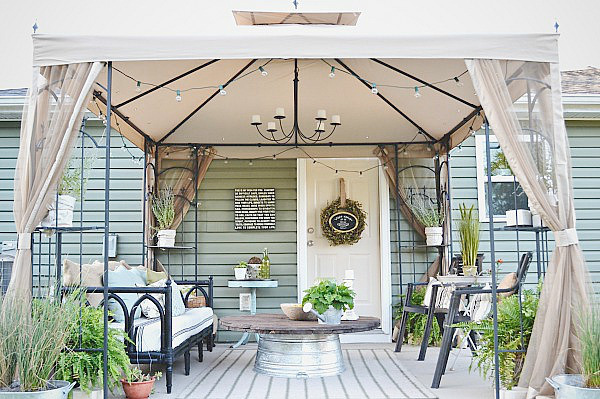 Image: LizMarieBlog.com
Hot sun, rain, wind gusts, and bugs are the archenemy of good times. Here are tips and strategies to help you throw shade on Mother Nature: